What We Do
With over 20 years experience we have worked in all aspects of
Plaster & Paint
. Our speciality is in delivering a premium service for small to medium
Plaster & Paint
projects. Mr Plaint guarantees quality and efficiency, providing an in and out service with minimal disruption to the clients lifestyle or business. Our company values integrity, responsibility and communication and we will endeavour to help provide a quality cost effective solution for you or your business.
Click for more info.
SHEETING
Supply & Fix
Renovations & Extensions
Light Commercial
Water Damage & Patch Repairs

PLASTERING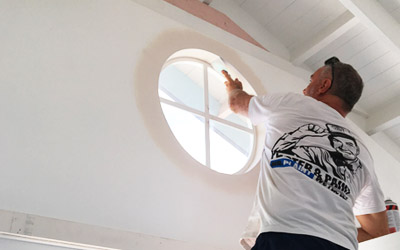 Renovations & Light Commercial
Holes, Patches, Cracks
Sagging Ceilings
Water Damage Repairs

CORNICE & COVE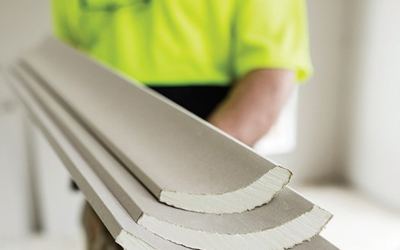 New Cornice & Cove Installation
Heritage Cornice Repairs
Match Existing Cornice
Cornice Over Tiles & Kitchen

PAINTING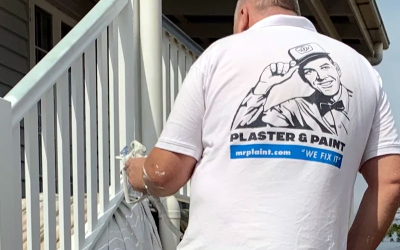 All Interior Painting
All Exterior Painting
Patch & Match Repairs
Colour Matching

Faye & John

TUGAN RESIDENTIAL HOME OWNERS

"Hi i'd like to thank you so much for the fantastic job you did on our ceilings. It turned out great! It looks so good. Thank you again. Faye. If anyone needs a plasterer or painter I'll give them your number"

JOB DESCRIPTION

Complete ceiling restoration.

Rob

CURRUMBIN LOCAL BUILDER

"Since 2009 our business has been using Jasson from Mr Plaint. He is an excellent tradesman providing a quality finish to all our plastering work. His honesty , customer care are above reproach. He is a trustworthy tradesman."

JOB DESCRIPTION

We have completed many jobs for local builder Rob Tyrll. Most of his work is finished in 1 to 2 days and could range from a few large holes through to a new bedroom or an assortment of small unusual jobs.

Dee

HAIR SALON HOME BUSINESS

"Thank you so much for doing a great job. I will definitely be recommending you."

JOB DESCRIPTION

Renovation for home business.

Luke

PALM BEACH RESIDENTIAL HOME OWNER

"Mr Plaint did a great job square setting our new house. It really came up great. They also did a good job fixing a couple of holes I made in the ceiling too.The team really works with you to get the result you want, we liked their friendly nature too."

JOB DESCRIPTION

Luke was a owner builder. His project entailed us to complete all the plastering for this complete house renovation.

Rob B

MCDAS APARTMENT SOLUTIONS

"We have used Mr Plaint on both big and small jobs, renovations and decorative cornice work. His positive attitude and quality workmanship is the reason we will continue to use him. Thanks mate"!

JOB DESCRIPTION

We have worked on many projects for for this commercial client. They specialises in renovated shops, resorts or apartments across Australia.

Shannon

ARUNDEL RESIDENTIAL HOME OWNER

"Hi Jasson, Thank you very much for the perfect work done for me. It has been done so efficiently and professionally. I will recommend you to all of my friends! Shannon"

JOB DESCRIPTION

Repaired badly sagging ceiling throughout whole home.