Mr Plaint provides a complete interior solution for small to medium jobs on the Gold Coast and Northern NSW. With over 20 years experience we specialise in providing high quality work for plastering and painting projects, eliminating the need to deal with multiple contractors. Our Plaster & Paint jobs include; home renovations, light commercial, maintenance and alterations. With a streamlined 'in and out' service we guarantee the client minimal disruption to lifestyle or business. We work within your preferred time frames to keep your business functioning the best it can during the process. Our goal is to create ongoing relationships with businesses, apartment managers, resorts, building contractors and home owners.
Plasterboard Fixing
Plasterboard fixing need to follow best practices for a long-lasting finish with maximum crack resistance. We follow the Australian Standards for correct sheet layout and back-blocking which is crucial to delivering a best possible finish. Mr Plaint will provide the right solution whether sheeting a new home or simply removing water damaged plasterboard and replacing with new. We will discuss all the options prior to commencing the job so you can be sure you have the right product for you.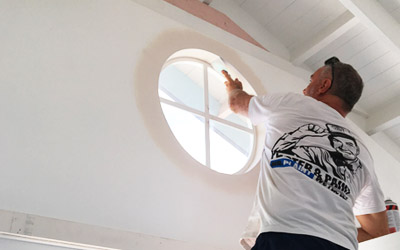 Plastering
Mr Plaint specialise in small to medium size plastering jobs. This consists of something as small as repairing a hole in the wall, to a residential home or renovation. For smaller jobs we use fast setting compounds ensuring we can deliver a quick turnaround for the client. We are also capable of painting small jobs in the same day. The standard of finish we use, ensures a lasting high quality finish. We also deal closely with suppliers to maintain current best practices according to the Association of Ceiling and Wallboard Industries of Australia and AS/NZ 2589:2007 Standard for Gypsum lining application and Finishing.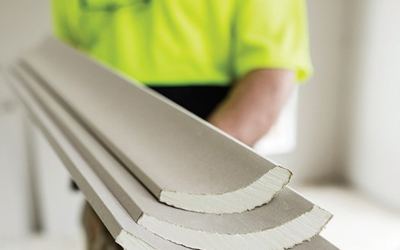 Cornice & Cove Installation
Coves create a minimalist feel and look great in new, contemporary style homes. Mr Plaint can supply and install all coves from standard plain faced through to more detailed multi step coves. We can match in to your existing cove or fix and repair damaged cove. Plaster cornices add a level of refinement and authenticity that cannot be achieved with most coves or plain timber mouldings .Our experienced fibrous plaster cornice installers can fit these to existing or new homes. If you are renovating an older home, matching the existing cornices and ceiling domes ensures that the original style is kept.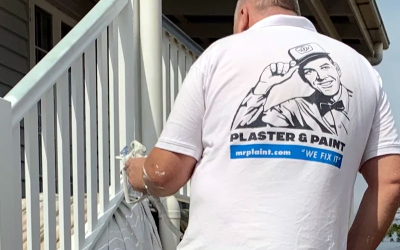 Painting
Mr Plaints team of painters has over 25 years experience and will enhance the look of your home with minimal inconvenience to you. Our top priority is to treat your home with respect, leaving it clean and tidy. You can count on a professional, high-quality finish. Our experienced painters can provide exceptional finishes to all interior and exterior work. No job is too small and we will patch and match repair work with minimal inconvenience in fast turnaround times. For larger projects benefit from our free onsite consultation with our experienced staff dedicated to providing a beautiful, long-lasting paint finish for years to come.